New Patients
Active Chiropractic Health & Wellness offers a laid-back, relaxing environment where your entire family will feel comfortable. The necessary paperwork for your initial appointment can be found online and brought in with you completed. Your first two visits will last for 30-45 minutes.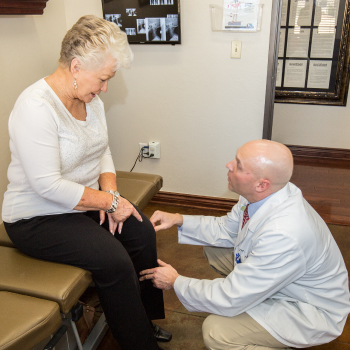 Please feel free to bring your children in with you — our team is more than happy to keep an eye on them while Mom or Dad is seeing Dr. Wines.
ONLINE PAPERWORK »

Getting Started
When you arrive, Dr. Wines will meet with you for a consultation. If we think we can help, you'll receive an examination, which may include X-rays or a foot scan if appropriate. You'll then be done for the day, allowing Dr. Wines time to review your case and gather your results.
Following Up
At your next visit, you'll receive a full report of Dr. Wines' findings from your evaluation. If you have a chiropractic problem, we'll give you a chiropractic adjustment and go over a plan of care that details
How long we believe it will take for you to get the results you want
What you can expect moving forward
All costs involved
Many people wonder if they'll go to a chiropractor for life. If you had gone to the gym and achieved the level of fitness you'd always wanted, would you quit working out? Once your health has stabilized, it's easier to maintain it than to start again once you're back in pain or have another illness. We'll talk to you about the different phases of care and what might be right for you.
Learning More
Our new patients are welcomed to an orientation class that lasts for 45-60 minutes. During this session, you'll get a deeper understanding of what you can accomplish with chiropractic care and clear up many common misconceptions.
CONTACT US »
We offer early and late opening hours for your convenience. Contact our Norman office today to book your appointment!

New Patient Center | (405) 321-9300